Do You Often Spend Lot of Time Searching for Useful Digital Marketing Tools ??


Now We've Got You Covered !!


Here is Your
All-in-One Tool Box
Get Direct Links to All 101 Tools at One Place
Digital Marketing Tool Box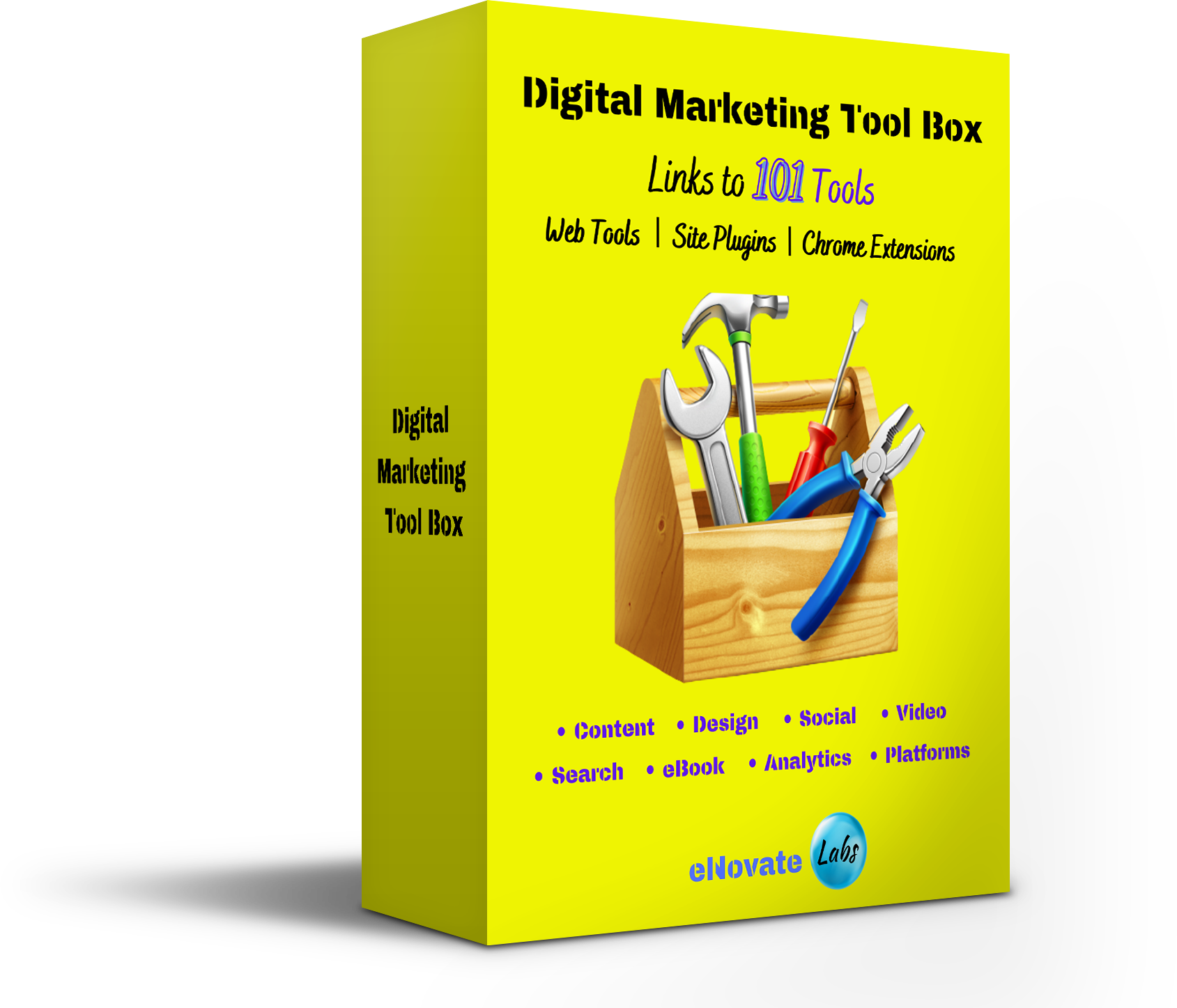 This amazing
Tool Box
has an exhaustive links to
101 Digital Marketing Tools
which can come very handy to any Digital Marketer.
You get direct links for quick and easy access to the various Web Tools, Site Plugins and Chrome Extensions.
Each Tool has been tagged under specific categories basis its function and utility so that one can easily identify which Tool to use for various different conditions and projects.
Its a tested sorted collection of essential Tools which every Digital Marketer must possess.
Key Functions | 101 Tools
Most of these Tools are either absolutely Free or have a limited period Free Trial Offer while few are Paid Tools.